Fun on the Water!
Bartlett Lake Jet Skis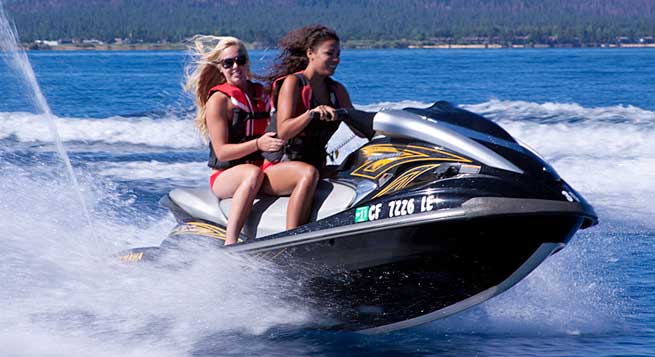 Bartlett Lake Jet Skis offers the largest personal watercraft rental fleet in the area.  Just like our boat fleet, you can be assured that all our units are professionally maintained to ensure reliability and performance. And we're the only rental operation that offers current, state-of-the-art four-stroke performance models up to 1500 cc's and 160 hp.
Whatever your speed or need, we've got you covered.
All units are launched directly from our large private docks and you will be on the open water in a matter of seconds!  For your other beach activities, we also offer kayaking, wakeboarding, tubing for your enjoyment. All this and more is here for your enjoyment and convenience.
Why go anywhere else? 
About Us
Bartlett Lake has a boatable surface area of 2,815 acres – more than Canyon Lake and Saguaro Lake, combined. Fed by the pristine waters of the Verde River, Indians of this valley spoke descriptively in their legends of the river's "sweet waters".
Outdoor enthusiasts frequent Bartlett Lake for a variety of recreational opportunities, including shoreline camping in Arizona's natural desert terrain. While in this part of the Tonto National Forest, visitors may see mule deer, bald eagles, javelina, coyotes, and many indigenous desert plants, including the majestic saguaro, mesquite trees and blooming ocotillo.